Infographics
Our AMPOWER infographics provide you with diagrams and tools about Additive Manufacturing. Here you can download the latest technology maps and overviews.
Sign up to our newsletter to receive updates on new publications.
Tools
Useful Infographics, Tools and Databases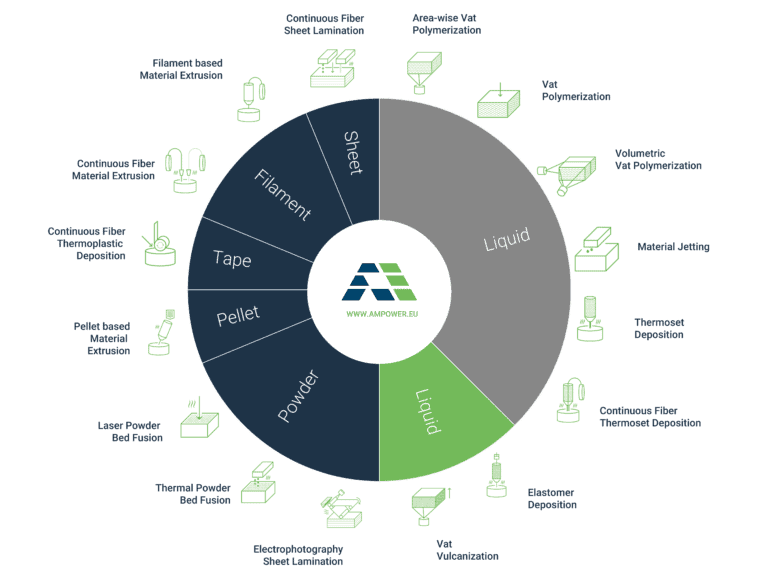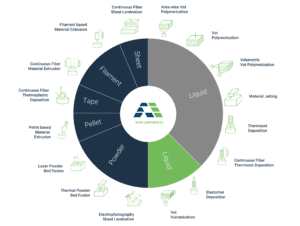 The first Additive Manufacturing process was based on Polymer 3D printing. Today, we know over 16 different processes.
AMPOWER
Metal 3D printing is more diverse today than ever. AMPOWER provides an overview and classification of the important processes.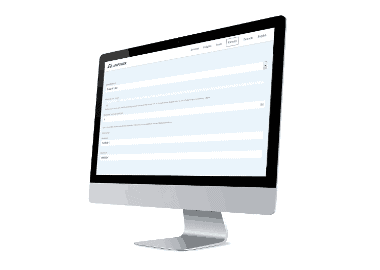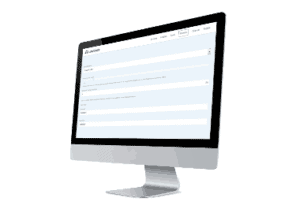 The AMPOWER cost tool provides a fast and simple calculation tool that gives a fist estimate for your in-house manufacturing costs.
You need guidance on Additive Manufacturing?
Follow us on social media